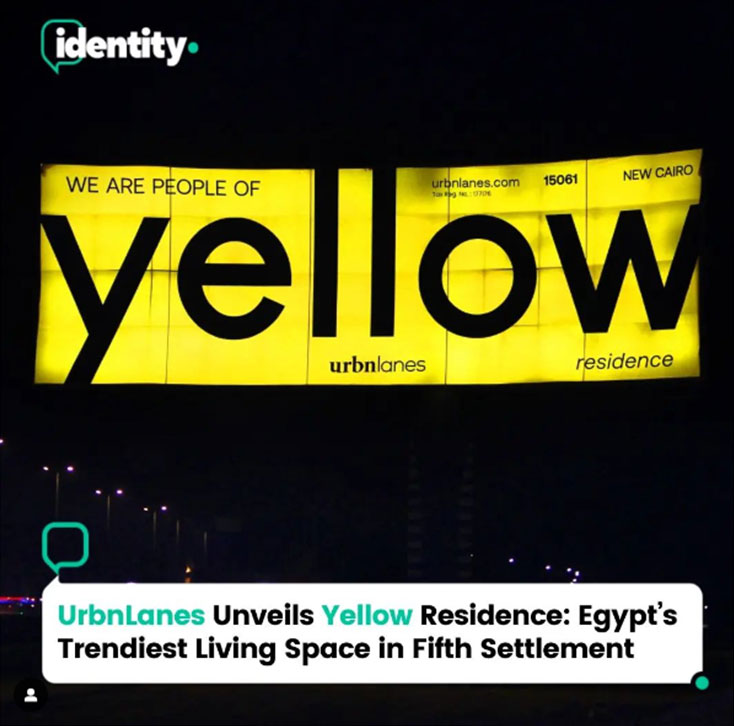 Yellow Residence by @UrbnLanes is the talk of the town now! Living there sounds like being on an eternal wave of awesomeness, and let us tell you why! UrbnLanes Real Estate Development Company is bringing you their latest investment project unlike any other, the Yellow Residence. Derived from its name, UrbnLanes is always trendy, luxurious, and over-the-top. The Yellow Residence, located in the heart of the Fifth Settlement, is crafted using distinct architectural features, premium quality, and eco-friendly green construction to give its people the joyful experience of living there!

With solar energy systems and sustainable standards, it's not just stylish but also good for the environment. With UrbnLanes' commitment to building before selling, there's no doubt they'll guarantee the utmost excellence in their offerings. Residing in the most captivating locale in town sounds like the smart move, as Yellow Residence is within two to twelve minutes away from all essential areas, such as the airport, Al Rehab City, the American University, Madinaty, and the New Administrative Capital.

Additionally, UrbnLanes have proved to be trustworthy as it has been operating in Kuwait for about 36 years with more than 100 implemented projects, three cities in Kuwait, and 20 towers. So, the Yellow Residence sounds like the top-notch freshest destination to live among the stars!