The New Administrative Capital is set to become a new center of excellence for living in Egypt and beyond. It will feature a fully-integrated capital with world-class residential,
commercial, medical, financial, and educational institutions. Moreover, an independent
international airport, a modern train station that is connected to Egypt's railway system and
it will use the most advanced technology to provide the first central security system. It is
expected to attract 40 million people upon completion.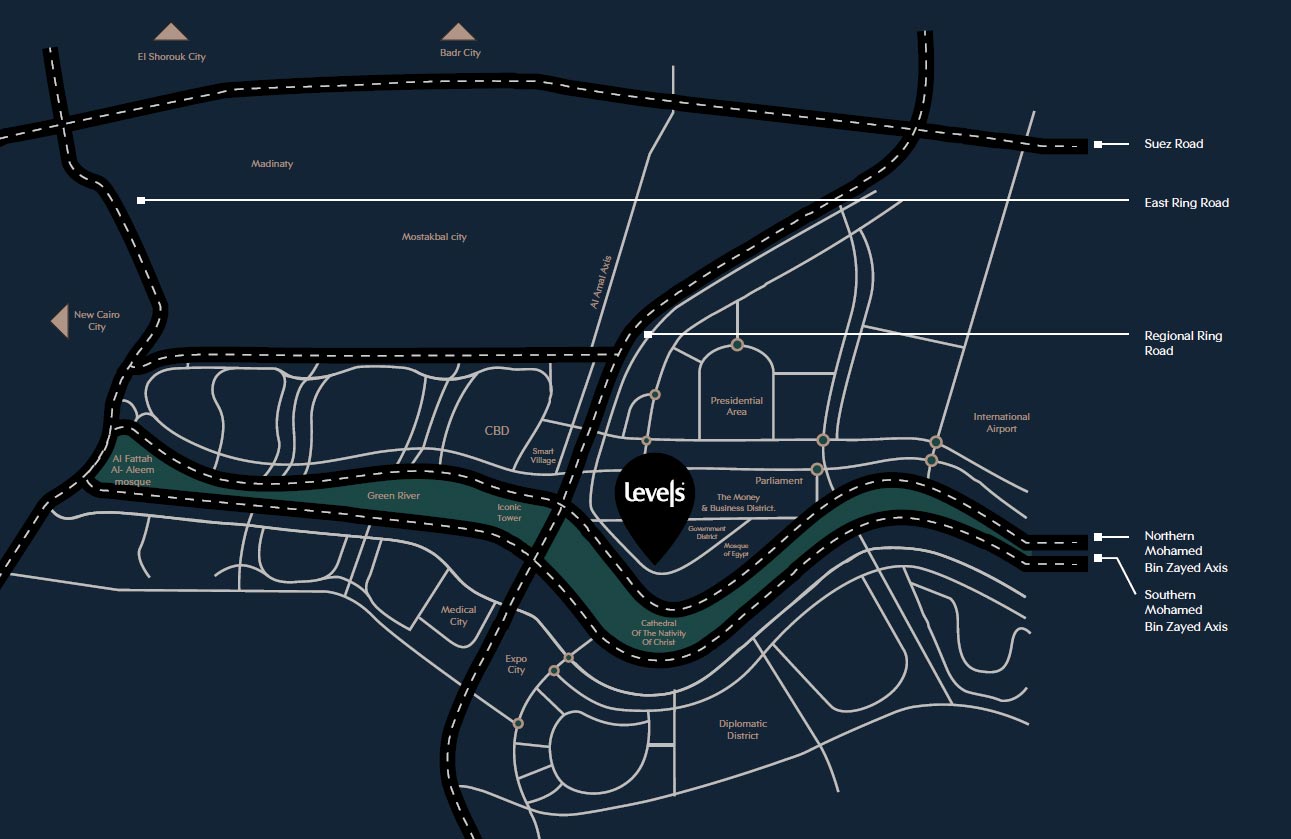 Neighborhood
4 minutes away from the government district and Misr Mosque.
3 minutes away from Al Masa Hotel.
The only land in the tourist towers that has a pedestrian bridge passing by Green River to Down Town.
Levels is located at the first row of the Downtown towers, the new administrative capital, and on the northern axis of Bin Zayed and the Green River. with an open view of the Green River.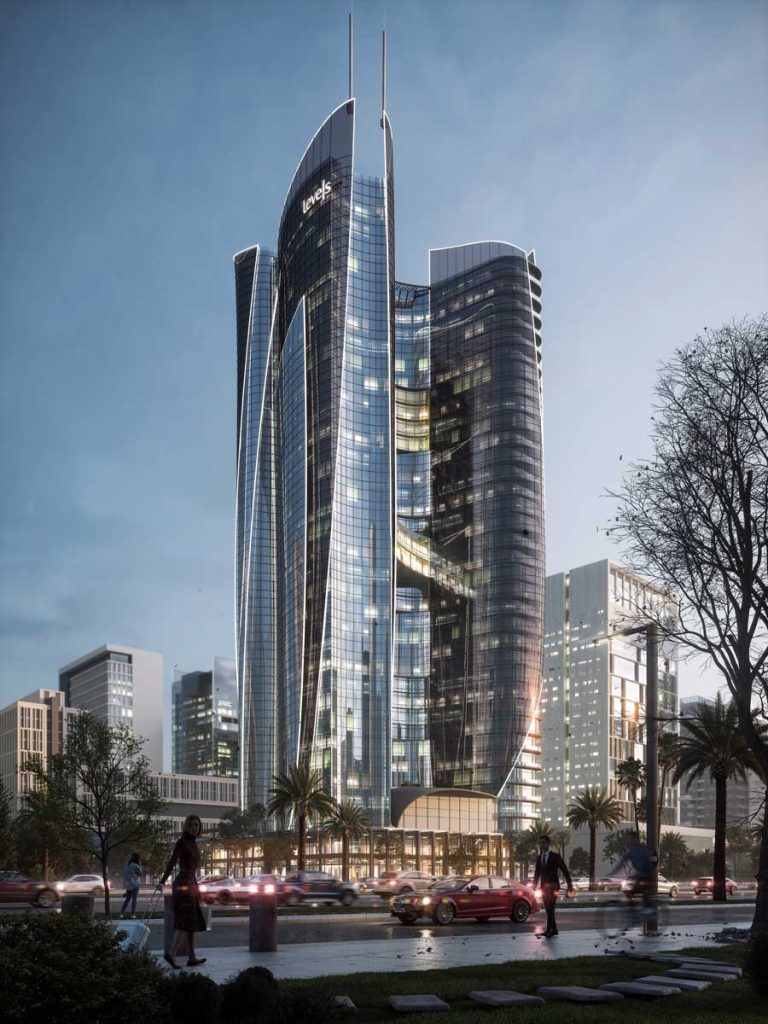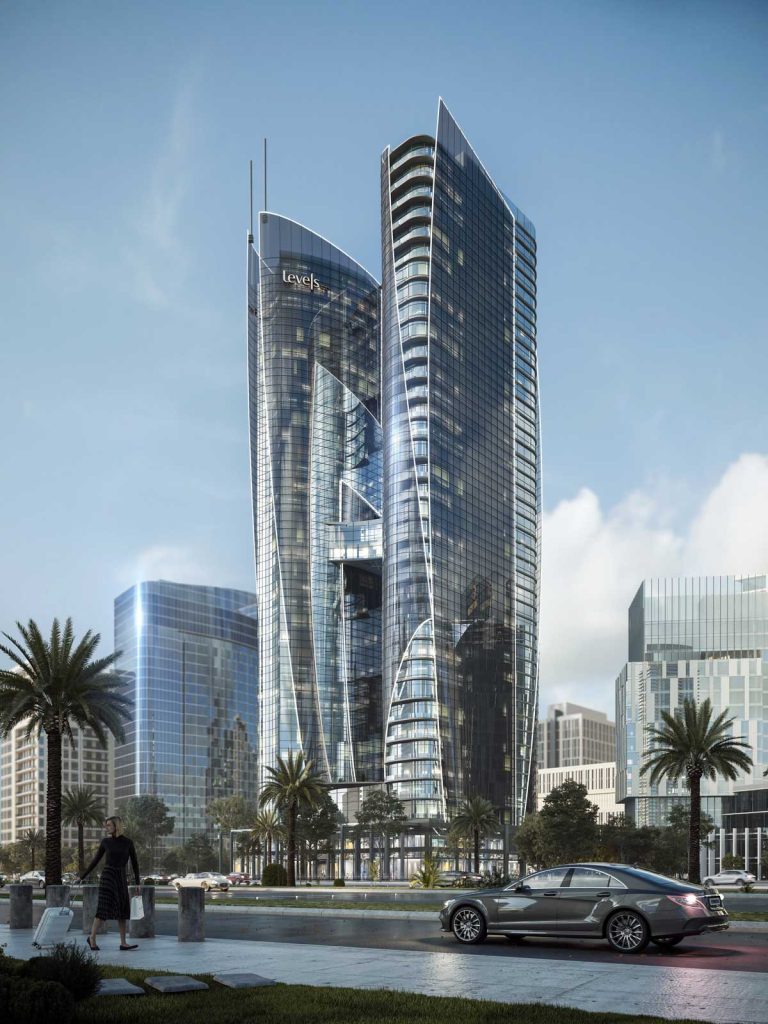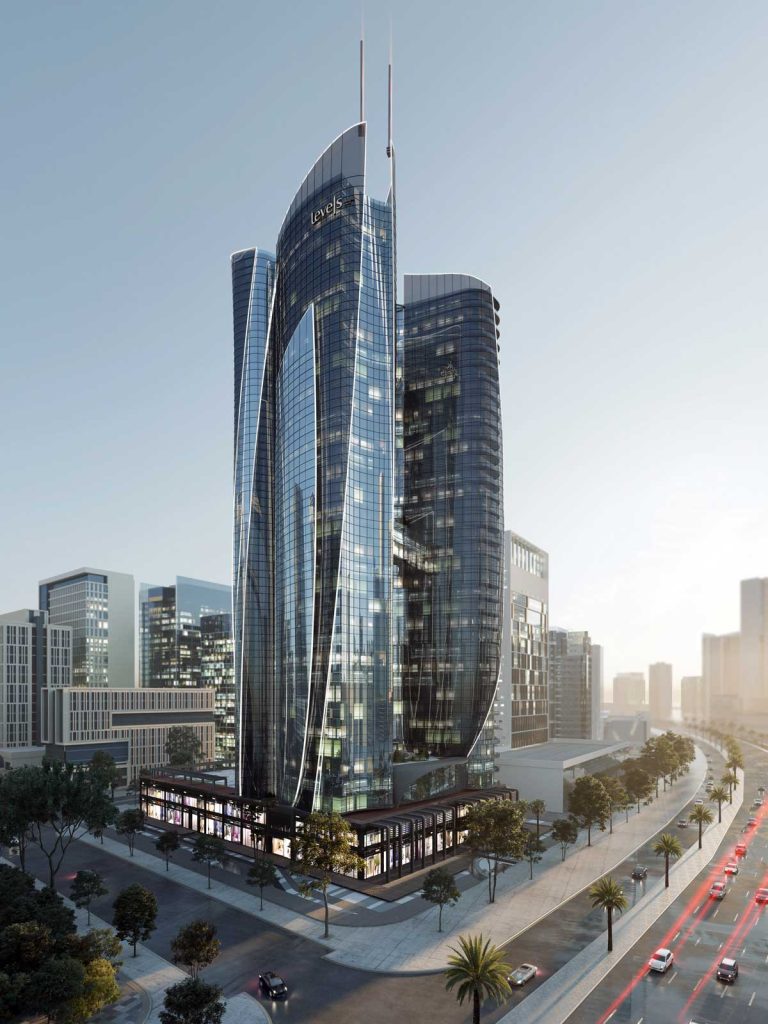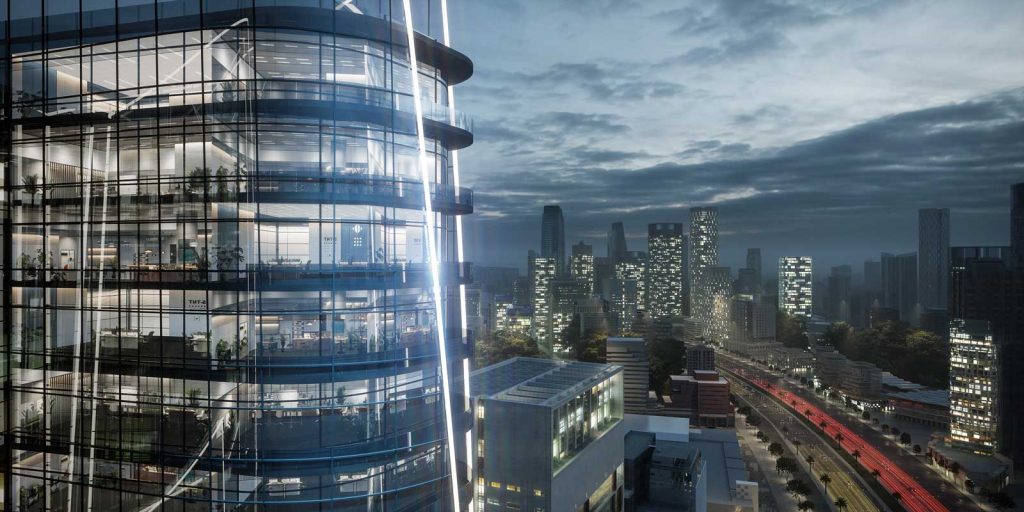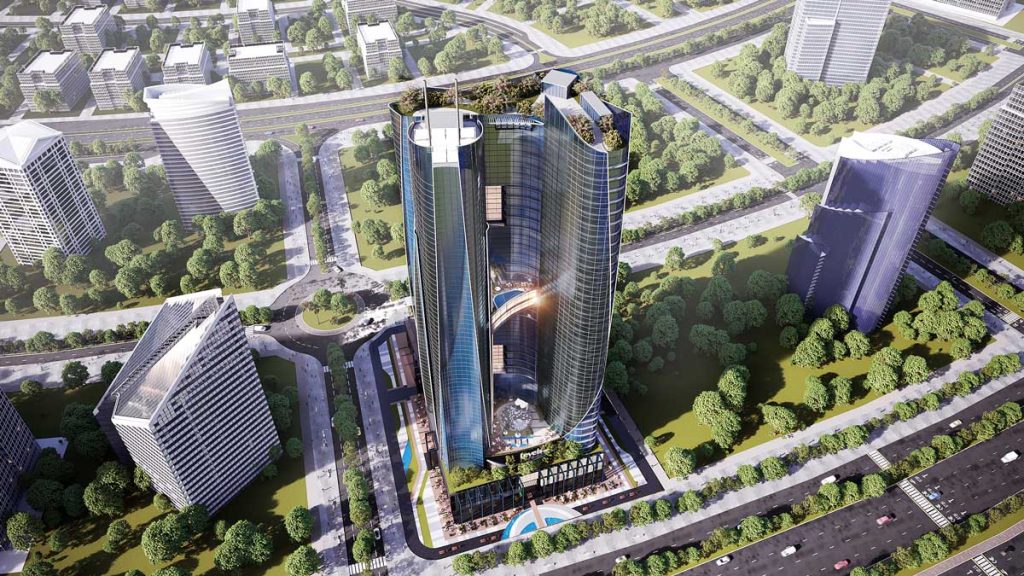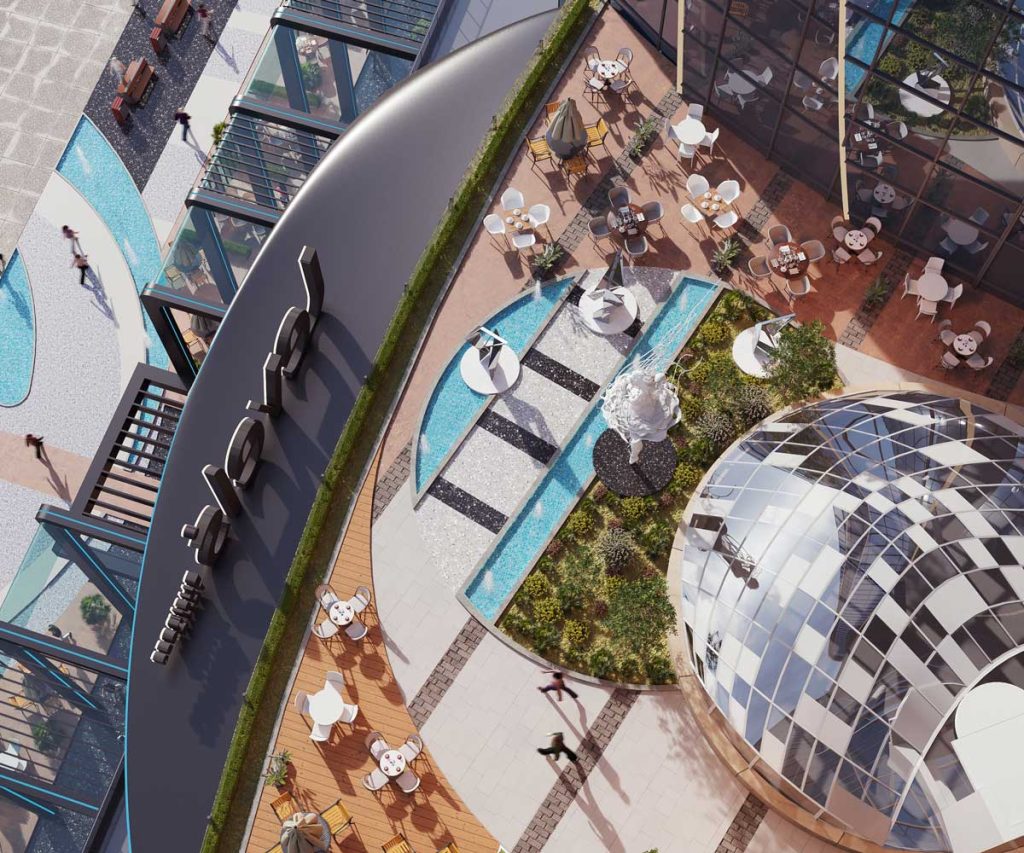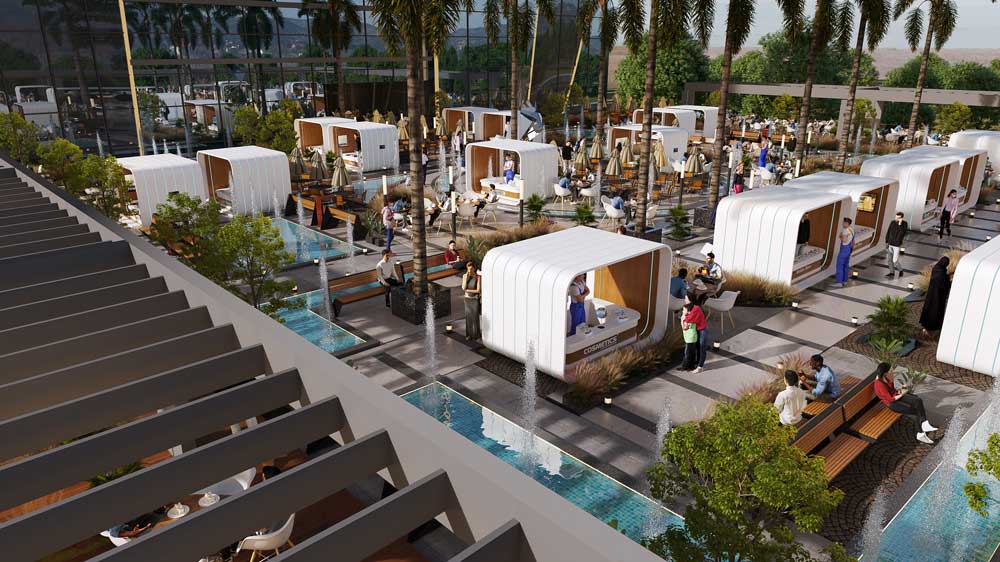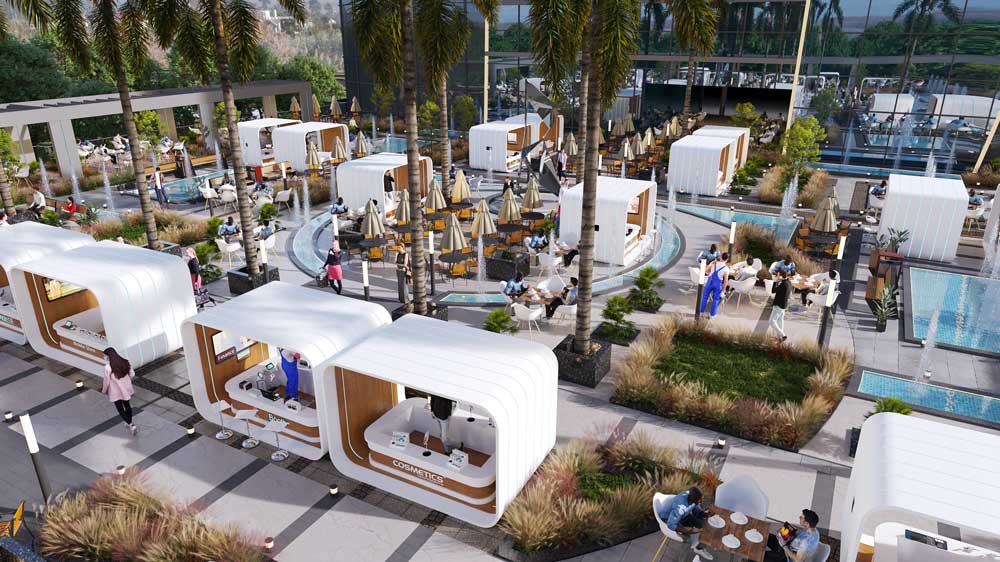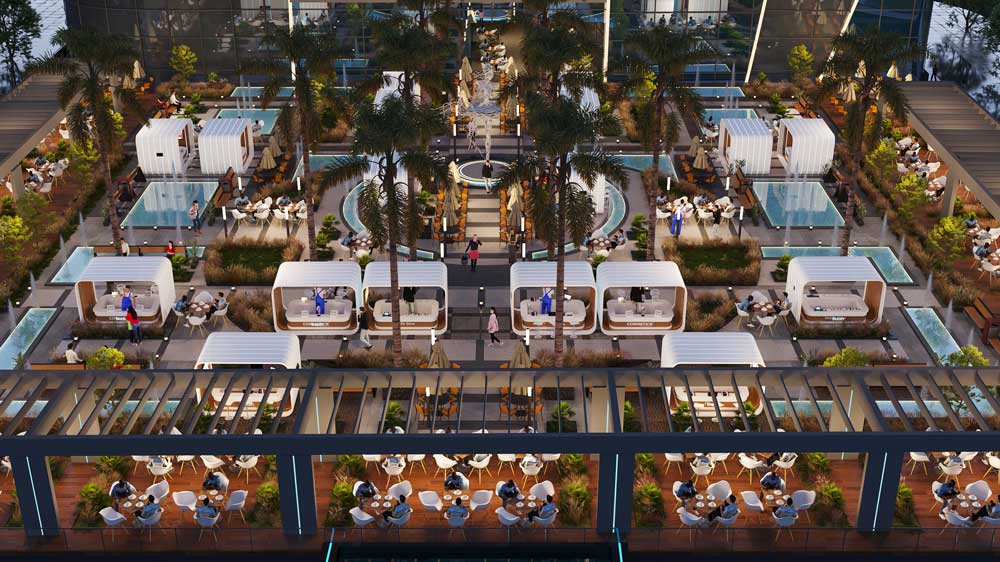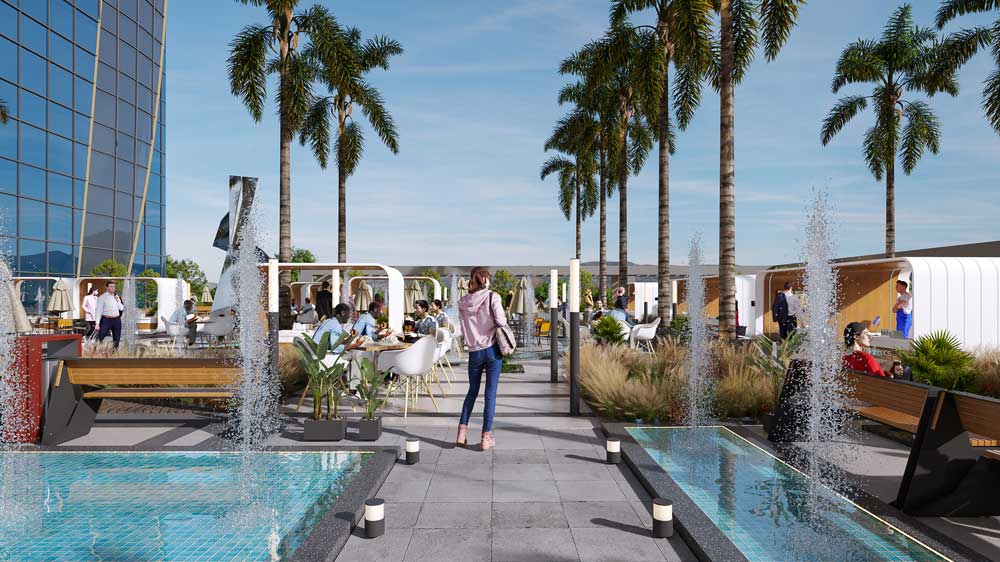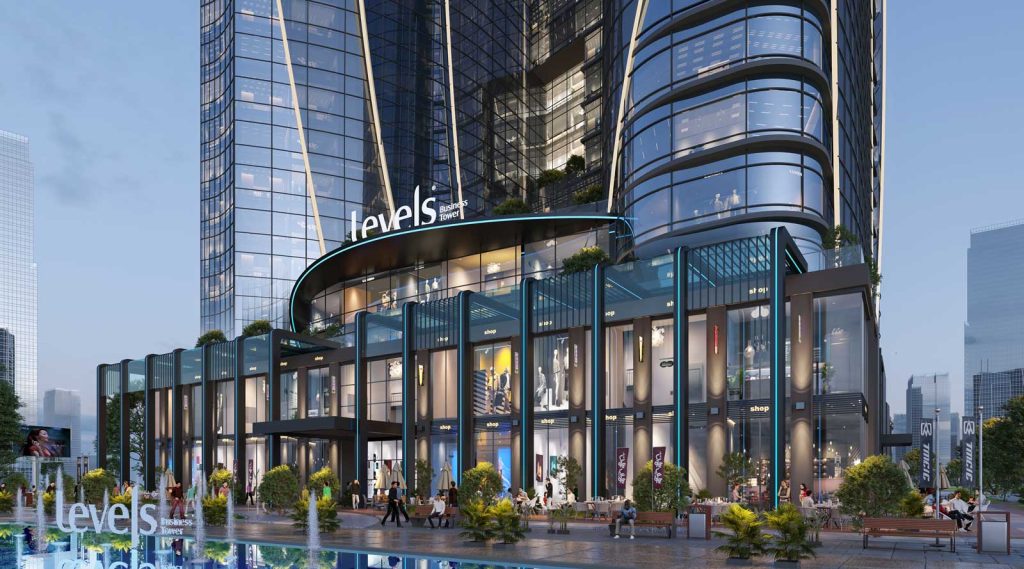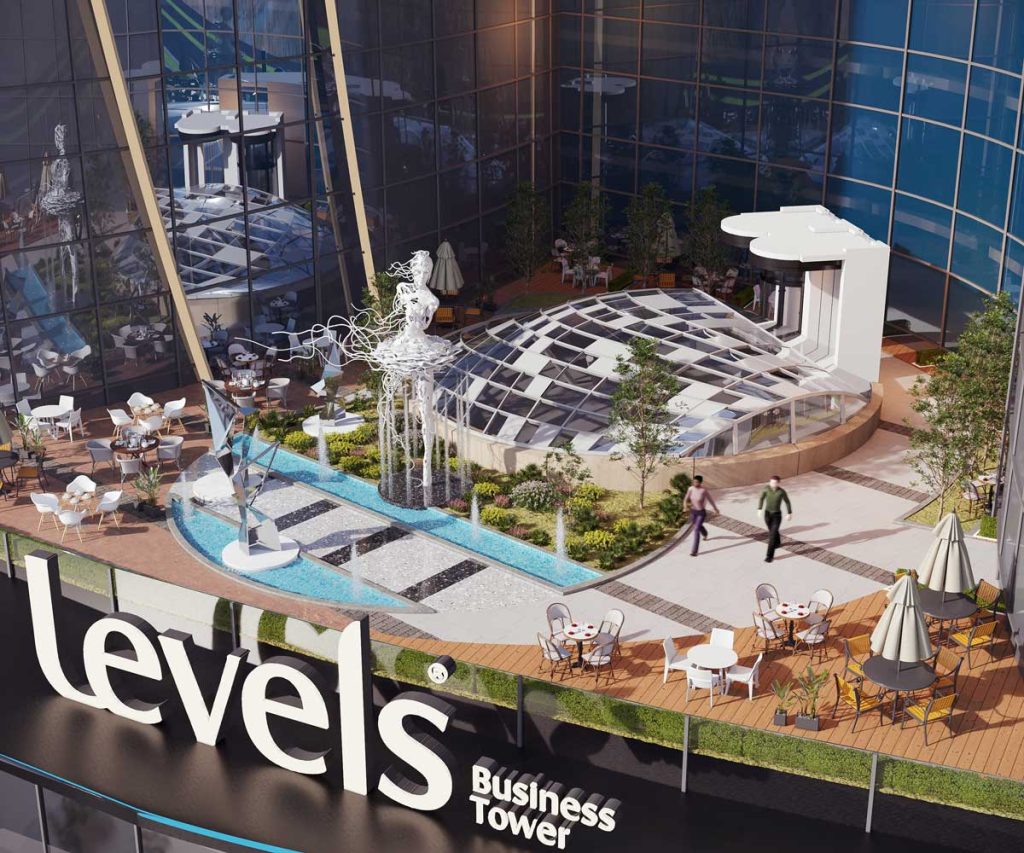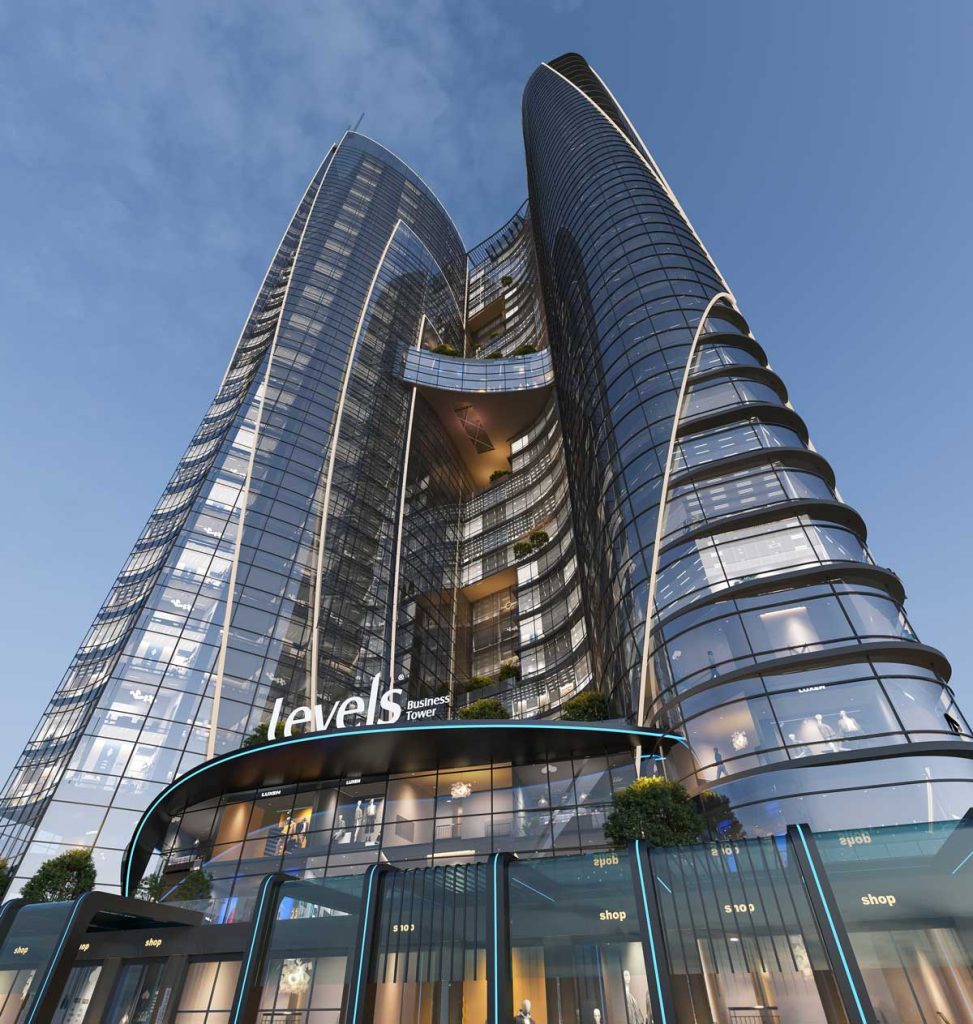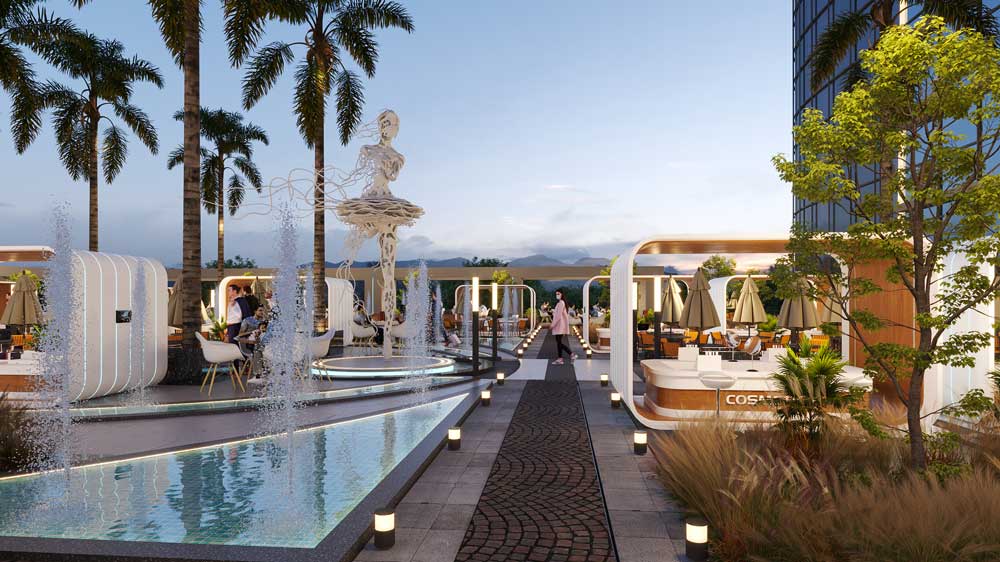 Architecture
Urbnlanes takes pride in developing long-term plans and implementing strategies that will help achieving goals of our tenants. The tower is a representation for innovation, utilizing a luxurious life style and the latest trends of corporate spaces.
The design incorporates natural abstract elements into the heart and soul of the building as every few levels are Divided into themed, named zones. Starting with Levels Mall, the white edition interior design for the commercial area. Followed by Selene, the grey edition interior for office spaces. Then comes Sol with a black edition interior design for the admin spaces. Last but not least Arura, the colorful interior design for the sky lounge, admin offices and hotel apartments.
Levels Mall
White edition interior
Commercial Area
Floor 1 to 3
5 floors Underground parking & storage
Selene (Moon in Greek)
Grey edition interior
Office Spaces
Floor 3 to 16
Sol (Sun in Latin)
Black edition interior
Admin Spaces
Floor 16 to 25
Arura (Northen Light)
Colorful edition interior
Sky Lounge
Admin Offices
& Hotel Apartments
Floor 26 to 36
Our story starts with the core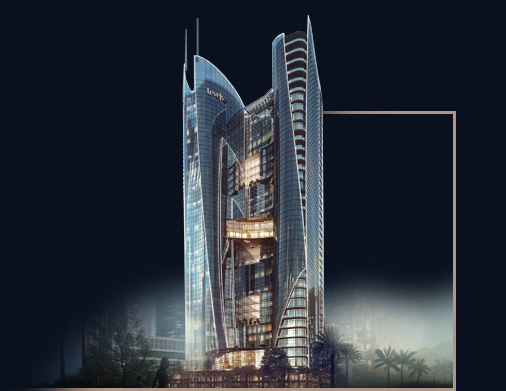 Arura (Northen Light) – Colorful edition interior: Sky Lounge | Admin Offices | Hotel Apartments | Floor 26 to 36
Sol (Sun in Latin) – Black edition interior | Admin Spaces | Floor 16 to 25
Selene (Moon in Greek) – Grey edition interior | Office Spaces | Floor 3 to 16
Levels Mall – White edition interior | Commercial Area | Floor 1 to 3 5 floors | Underground parking & storage
Got an inquiry? Fill the form below

© Urbnlanes Developments 2023